Hi-ex Foam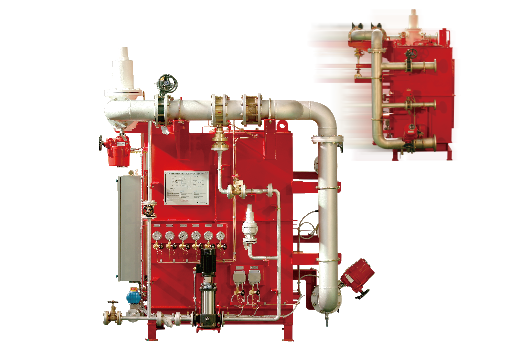 The foam proportioner is designed to mass up bubbles to the firewater at an estimated speed. An adjustable nozzle can be used to set the form insertion in the range of 1% to 3%. 100A and 150A water connections and three models in water type are installed between connections of a pipe.

Advantage

Higher expansion ratio
Quick operation
Less installation space
Less residue after fire extinguishing
Easy maintenance

Application

Engine Room
Purifire Room
Paint Store
Pump Room

Features

Extensive independent testing according to IMO MSC/Circ.1165 and Circ.1271
Compliance with SOLAS requirements and approved by major class societies-LR, DNV, GL, ABS, BV, NK and KR.

Specification (Foam Liquid Technical Data)
DESCRIPRION
DATA
CHARACTERISTIC
SYNTHETIC FOAM
CONCENTRATE
1%
VISCOSITY
140CP
FREEZING POINT
-2℃
PH
7
APPEARANCE
LIGHT YELLOW LIQUID
ODOR
PECULIAR ODOR
FOAMEXPANSION RATIO
960
STORAGE TEMPERATURE
0~50℃
STORAGE CONTAINER
200L
ORIGINAL
CONTAINER
20L
ORIGINAL
CONTAINER