ABOUT NK
BUSINESS
R&D
COMMUNITY
---
Environment - Shipbuilding
Sailing all across the oceans, NK rises as a leader in the new technology developments for the shipbuilding and marine plant industry.

CO2 System – High Pressure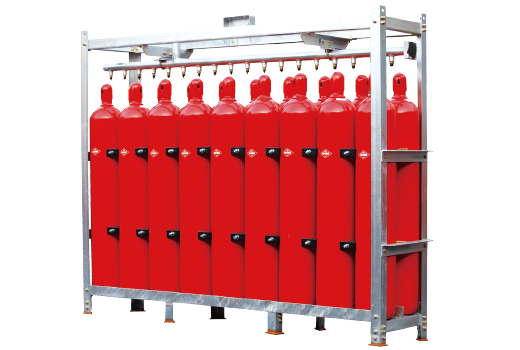 NK High Pressure CO2 system is a highly adaptive, cost-beneficial extinguishing system designed with reliable expertise.
The HP CO2 system includes a large number of pressure cylinders charged with CO2 gas as the extinguishing agent.

Features

ALL CLASS TYPE APPROVAL
UL LISTED
K.F.I

Specification
ENVIRONMENT [AMBIENT TEMPREATURE]
-18 ~ 55 [℃]
Type
51-~58 bar (5.8MPa) at 20 (℃)
TEST PRESSURE
150 bar (15 MPa)
BODY AT HYDRO PRESSURE
ACTUATION PRESSURE AT UNPRESSUREIZED VALVE
7 bar (0.7 Mpa)
ACTUATION PRESSURE AT PRESSUREIZED VALVE
30 bar (3 MPPa)
---